CCMSI Grants
Permission to view, copy, print and distribute the information found on this Web site provided that the above copyright notice appears on all copies, use is for internal informational purposes only, and no modification is made to any materials. Any other use, reproduction or distribution must be first approved by CCMSI.
No Warranties
CCMSI makes no representation or warranty whatsoever and assumes no responsibility or liability whatsoever in connection with the accuracy, completeness, or currency of the materials or the suitability, functionality, or operation of the materials on this or any other site which may be hyperlinked to this site. CCMSI is in no way responsible for the views, content or accuracy of any site that is either hyperlinked to or from this site, nor does CCMSI endorse any content or products that may be advertised or noted on these sites. Information on this Web site is subject to change at any time without prior notice.
Limitation of Liability
CCMSI provides these materials and Web site on an "AS IS" "WHEN AVAILABLE" BASIS WITHOUT WARRANTY OF ANY KIND, EXPRESS OR IMPLIED, INCLUDING BUT NOT LIMITED TO ANY IMPLIED WARRANTY OF MERCHANTABILITY OR FITNESS FOR A PARTICULAR PURPOSE OR NON- INFRINGEMENT. IN NO EVENT WILL MSUSA BE LIABLE FOR ANY DAMAGES, INCLUDING BUT NOT LIMITED TO SPECIAL, INDIRECT, INCIDENTAL OR CONSEQUENTIAL DAMAGES, OR FOR ACTS OF NEGLIGENCE ARISING IN CONNECTION WITH ANY INFORMATION, RESULT, ERROR, OMISSION, DEFECT, DELAY OR SYSTEM MALFUNCTION RELATING TO CCMSI'S WEB SITE REGARDLESS OF WHETHER CCMSI HAS BEEN ADVISED OF THE POSSIBILITY OF SUCH DAMAGES. Access to this Web site may be monitored and use of this site constitutes consent to monitoring.
Warning
Unauthorized access to secured databases or circumvention of security measures on this Web site may be a violation of state and federal laws. Read our Privacy Policy.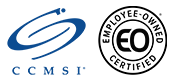 CCMSI is an Affirmative Action / Equal Employment Opportunity Employer