Corporate Headquarters
Danville, IL
business
2 East Main Street
Towne Centre Building
Danville, IL 61832-5852
call
(800)252-5059
(217)446-1089
print
(217)443-0927
Locations
At CCMSI, we provide the self-funded solutions that leading organizations are looking for to lower costs, improve control and deliver exceptional employee coverage. For a better solution built around you, call (800) 252-5059.
location_on Birmingham, AL
location_on Little Rock, AR
location_on Scottsdale, AZ
location_on Concord, CA
location_on Irvine, CA
location_on Greenwood Village, CO
location_on Maitland, FL
location_on Des Moines, IA
location_on Chicago, IL
location_on Danville, IL
location_on Lisle, IL
location_on Overland Park, KS
location_on Louisville, KY
location_on Metairie, LA
location_on Reading, MA
location_on South Portland, ME
location_on Okemos, MI
location_on Minnetonka, MN
location_on St. Louis, MO
location_on Jackson, MS
location_on Manchester, NH
location_on Linwood, NJ
location_on Wall Township, NJ
location_on Albuquerque, NM
location_on Carson City, NV
location_on Las Vegas, NV
location_on Reno, NV
location_on Dublin, OH
location_on Salem, OR
location_on Sewickley, PA (VCM Office)
location_on Nashville, TN
location_on Dallas, TX
location_on Houston, TX
location_on San Antonio, TX
Sales Team
Putting the Right Solution in Reach.
Whether you're looking for expedited claims management, superior managed care or comprehensive property and casualty coverage, our experienced team is ready to help with the customized coverage you need. To learn more, call your nearest regional office or contact our corporate headquarters directly at (800) 252-5059.
Jerry Armatis
Executive Vice President, Sales
3510 N. Causeway Blvd 
Suite 400
Metairie, LA 70002
(504) 883-8404
Territory: AL, FL, GA, KY, LA, MS, NC, SC
Clare Bello
Senior Vice President, VCM Division Leader
2591 Wexford Bayne Road
Suite 401
Sewickley, PA 15143
(724) 934-6613
Territory: Medical Malpractice Claims Only
William Beattie
National Sales Executive
PO Box 5493
Norman, OK 73070
(405) 922-4009
Territory: AR, IA, KS, KY, MO, NE, OK, TN, TX
Brigette Dennis
Senior Account Executive
660 Hawthorne Ave, S.E.,
Suite 130
Salem, OR 97301
(503) 339-2059
Territory: CA, OR, WA
Wendy Lanphere
National Sales Executive
565 Marriott Drive
Suite 800
Nashville, TN 37214
(615) 483-3521
Territory: AZ, CA, CO, ID, MI, MN, MT, ND, NM, OH, OR, SD, TN, UT, WA, WY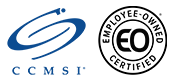 CCMSI is an Affirmative Action / Equal Employment Opportunity Employer