Sorry—our online payment process is currently undergoing maintenance.
At this time, you may call 217-444-2475 to process a payment over the phone. Thank you.
I understand and agree that by clicking the "Make a Payment" button I am leaving the CCMSI website to make a payment in a One Inc payment input form. One Inc is the third-party payment solutions provider that will make a payment to CCMSI on my behalf.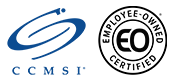 CCMSI is an Affirmative Action / Equal Employment Opportunity Employer