We Bring People Together
CCMSI is one of the nation's leading independent third-party administrators for one simple reason – we give our clients more. At CCMSI, we recruit exceptional claim professionals with experience in a broad range of fields. And then we put them to work, creating innovative multi-line property and casualty solutions that cut costs and put you back in control.
On day one, we start at square one — analyzing the issues that are unique to your company and your industry as a whole. And then we provide you with the customized and comprehensive risk management tools you need to achieve your stated goals.
Claims Management
We Follow Client Instructions
We don't just work for you. At CCMSI, we work with you, adapting our experience to your needs in order to target waste, lower cost, and deliver results. From the start, our exceptional claim professionals will work with your internal risk management team to develop client-specific service instructions and interactive protocols for efficient claim management. And then we'll follow them to the letter, providing the strict compliance you need to put your policies in action, and your mind at ease.
Fast Claim Resolultion
From the moment we open a claim, we're working toward a successful close. That's because we view every open claim as an open door to costs that can quickly get out of control. At CCMSI, we typically exceed our performance objectives. Over time, that's led to a solid reputation for significant claim reductions with a positive impact on aged-loss portfolios and the management of new claims.
Workers' Compensation
Workers compensation claims represent an increasingly complex environment and entails a wide range of challenges encompassing legal, medical, regulatory and psychosocial factors that impact that the financial implications to an employer.
At CCMSI, we focus on the core competencies that are most important in managing workers compensation claims:
          – Compensability investigations
          – Medical management
          – Disability / RTW management
Our service model is built on achieving the best claim outcomes – this is achieved by getting the injured worker back to work as quickly as possible in the same functional capacity. Service is designed to be fast, flexible and simple; with the goal of achieving an overall claim closure ratio of 101% or greater.
We consider our employees to be our greatest asset, so we invest heavily in the training and development of our claim professionals. We have developed a comprehensive corporate claims training program that cultivates both the technical and soft skills of our claim professionals. In addition to personal and hands-on technical training, material readily available through our Learning Management System (LMS) offers hundreds of technical and non-technical courses to our staff including training material designed to improve writing, negotiation, listening, and critical thinking skills of our staff.
Our claims advocate philosophy in managing workers compensation claims means that our approach is employee-centric; with adjuster – claimant interaction built on mutual trust, honesty and sharing of information as to the workers compensation process, expectations, procedures, benefits due, etc. We believe this approach helps our clients with their employer-employee relations, facilitates the earliest return to work opportunities and reduces litigation costs.
At CCMSI our service model is structured around our clients and the client's needs. We understand that no one service model fits every client. We listen to what is important to each client, and we then work together with that client to structure a model that meets the needs of each client.
Our claim system is proprietary and has been built with functionality designed and recommended by our claim professionals and our clients. We have our own I.T. staff that provides the resources necessary to make changes and enhancements. Within our proprietary claim system (ICEBAR), our adjusters are provided with state-of-the-art tools and predictive analytics designed to achieve the best claim outcomes for our clients.
Through our Comp MC program, we measure medical provider performance and structure each client's cost containment strategy based on the providers and doctors in the various jurisdictions that produce the best outcomes.
Property & Casualty
Comprehensive Coverage
Whether it's damage from a fire or an accident on the job, we cover the property you see and the problems you never see coming.
Wherever you find the potential for gain, you'll find an exposure to risks. At CCMSI, we provide the comprehensive property and casualty coverage analysis and claims handling you need to mitigate those risks. So you can focus your energy on taking the next big step.
Property
Disasters happen quickly. When they do, we act just as fast, working to ensure that your property claims are managed accurately and efficiently. From the initial investigation to salvage and recovery, we'll partner with you to recapture your losses along the way. We'll also help you interpret your policy, determining if the damages are actual cash value or replacement costs and if any co-insurance applies.
General Liability
When it comes to general liability, we're an industry leader in coverage analysis. From bodily injury and property damage to environmental liability, we'll analyze your coverage to make sure your assets are well protected. When problems do arise, our experienced claim professionals will help you mitigate questionable claims and assist you with litigation management and legal bill review.
Auto Liability
Whether you maintain a vast trucking operation or a large corporate fleet, we've got the adjusters and experience required to keep you on the road. We work with a wide range of clients, including public transportation agencies, commercial lines carriers and commercial rental and leasing firms. Our experienced claim professionals combine applicable state laws with certified appraisers and the latest online resources to provide exceptional claims service for auto liability and physical damage, cargo claims, garage keepers' liability and more.
Professional Liability
Business moves at an accelerated speed. Decisions made in a moment can impact your business for years. That's why CCMSI handles a wide range of employment practice and professional liability claims, including directors and officers' liability, errors and omissions, discrimination, and harassment.
Managed Care
First-rate Care and Cost-Effective Solutions
We take care of the people taking care of business every day. You never know when an employee may suffer an injury or illness that takes them out of commission. But with Comp MC and Comp RX, you can relax, knowing you have the plan in place to speed their recovery and prevent unnecessary loss.
Our comprehensive managed care program combines best-in-class claim handling with proprietary risk management systems to trim medical costs, shorten employee absence times and help our clients realize substantial cost savings.
When you're ready for managed care that balances the needs of your employees with a healthier bottom line, see us for a detailed plan that includes the following…
Provider Bill Review
This premier service combines current state fee schedule revisions with the latest database for usual and customary charges to eliminate excessive and duplicate charges. In addition to insuring your regulatory compliance, bill review identifies billing infractions that might normally get lost in the shuffle, while customized rules make it easy to identify and divert predefined bills for specific injuries and procedures to a nurse case manager for review and challenge.
Preferred Provider Organization Networks
Our unique PPO strategy grants you special access to numerous national, regional and proprietary networks. We can also customize each specific program by incorporating client-negotiated provider discounts. This mosaic approach provides optimal network coverage with maximum savings, giving you more for less.
Specialty Bill Review
Specialized medical procedures can lead to exorbitant bills and excessive charges. This unique service uses robust data from more than 20 public and proprietary sources to provide the legal, medical and financial bill analysis required to ensure a re-pricing review that's fair, reasonable, defensible and unique to your jurisdiction.
Integrated Pharmacy Program
Prescription drug costs now account for 12% of total medical claims. And they're on the rise, climbing faster than general medical inflation. Through Comp RX — an integrated pharmacy program linked directly to our proprietary claims software, we can capture "first fills" and adjudicate pharmacy claims directly online when they're dispensed. Studies show that first fills account for 80% of all pharmacy costs; therefore, any successful program must capture this event.
Our adjusters also have the ability to look up data from the pharmacy, doctor and patient via one screen, bringing together all the data required to make informed and cost-effective decisions. With this system in place, we can view drug information and pricing, recent reject history, recent claim history, and approve medications — all in real time, delivering the best care at the lowest cost.
Utilization/Disability Management
At CCMSI, we realize that proactive nurse case management can lower cost, improve care and help injured employees return to work sooner. Whether you use our proprietary nurse case management resources (available in select offices) or a preferred partner, we'll work with the nurse involved to establish and oversee a medically appropriate and cost-effective treatment plan to achieve optimal results.
Analysis and Savings Reports
For the best results, you need objective and definitive data to measure the success of your managed care program and fine-tune future performance. That's why we offer a full library of reports, allowing you to gauge any number of variables.
California MPN Networks
CCMSI offers our California clients the option of administering a Medical Provider Network (MPN). Copies of MPN Notices can be requested, or general contact can be made to the designated MPN Administrator and/or Medical Access Assistant by using the following: 
 Concord, California CCMSI Office: (888)542-1124 or mpnconcord@ccmsi.com
 Irvine, California CCMSI Office: (866)965-1595 or mpnirvine@ccmsi.com
Proactive Loss Control
Find profit in prevention with proactive tools that help you eliminate risks from the workplace. You work hard for your money. At CCMSI, we work just as hard to help you keep it, with customized loss control services that lower your risk while improving safety on the job.
From on-site loss control evaluations to ergonomic assessment, we have experience across a wide range of industries. Our comprehensive loss control services include:
On-Site Evaluation
From day one, we'll join you in the trenches, providing you with an in-depth, on-site evaluation to determine the effectiveness of all your existing occupational health and safety efforts. We'll translate those findings into benchmark numbers, as well as attainable goals and procedures that help you track your improvements in safety management, hazard-specific programs, OSHA compliance and more.
Ergonomic Assessment
Repetitive stress injuries are tough on your employees and even worse on your bottom line. From program assessment and worksite analysis to engineering, administrative and work controls, our loss control services will help you identify and eliminate the conditions that lead to painful injuries. We'll also provide the medical management for employees dealing with these issues, ensuring that they get the care and recovery they need to get back to an active life.
Regulatory Compliance Review
From OSHA to the local DOT, every year seems to bring another long list of regulations from agencies that supervise the workplace. At CCMSI, we'll help keep your operations up-to-date with in-depth compliance auditing, as well as the recommendations and training you need to bring your company in line with the latest local, state and national regulations.
Resources and Interactive Training
Over time, we've developed a tremendous archive of training materials related to loss control and workplace safety. When you partner with CCMSI, we'll make all of those resources available to you in a wide range of formats — from manuals and videos to interactive training modules available online — saving you the time and costs of producing in-house materials.
CLEAR
(Comprehensive Legal Expense Analysis & Review)
CCMSI's partnership with Bottomline Technologies, Inc. provides comprehensive cost management for litigation management  expenses. CLEAR (Comprehensive Legal Expense Analysis & Review) will provide our clients with the industry's leading legal spend management solution and services. This legal bill review program ensures compliance to billing guidelines with best-in-class technology and line-byline review.
This will enable and ensure:
Automated submission and tracking of all legal costs
All invoices are managed in a centralized location to improve consistency and processing times
All invoices are reviewed by Bottomline's expert attorney auditors, a team of highly trained professionals solely dedicated to legal bill review
Detailed reports are provided on your Legal Spend including firm performance
Benchmarking across CCMSI's client base including the ability to compare your program to other like programs and how your results stack up against the benchmarks
The ability to leverage the data to make better decisions including strengthening our panel counsel and utilizing the right firms for your cases
Benefits
Electronic submission of invoices and collection of data
Cost control and reductions as a result of compliance to billing guidelines (Average Savings for CCMSI clients has been 10% over the last 10 years)
Measurable Return on Investment (ROI)
Legal Bill Review by expert attorney auditors (based in US)
Line by line review to ensure you pay only what you owe
Reporting and Analytics including spend by firm and compliance
Enable Claims Professionals to focus more time on settling claims
CCMSI's iCE system is best in class in both analytical capabilities and ease of use. Intuitive and user friendly, it serves the needs for clients of all technological levels.
Lauren Moore
Senior Claims Analyst
AmWINS Specialty Casualty Solutions
I am thoroughly impressed with iCE. It is the most user-friendly RMIS system I have ever worked with. And I have worked with them all up until CCMSI.
Benjamin Wines-Brackett
Claim Account Executive
Risk Solutions Group
McGRIFF, SEIBELS & WILLIAMS, INC.
Controlling our workers' compensation costs are a crucial factor in our claims management strategy. Our team finds the CCMSI employees, system and services to be fast and efficient. We cannot express how impressed we are with the claims handling and the quality of service they provide.
Denise K Evans
Director of Workers' Compensation Claims
Staffmark
We have experienced significant value in our auto and general liability and workers compensation as a result of an exceptional claim team and best practices through our partnership with CCMSI.
Mack Savage, Vice President Corporate Insurance
John Bradley, Senior Vice President, Corporate Insurance
US Bank
I have been a heavy user of multiple RMIS systems and can emphatically state that iCE leads the pack. First and foremost the system is set up to be intuitive for the user which makes all of its capabilities easy to access. Secondarily, as a Risk Management department with heavy reporting responsibilities, it is welcome to use a system where key data is easily found and mined. Reports are a snap to build and disseminate. All in all, I am super impressed by iCE!
Matthew Wright, ARM, AIC, CLSS
Director – Risk Management
KAR Auction Services, Inc.
I have been a heavy user of multiple RMIS systems and can emphatically state that iCE leads the pack. First and foremost the system is set up to be intuitive for the user which makes all of its capabilities easy to access. Secondarily, as a Risk Management department with heavy reporting responsibilities, it is welcome to use a system where key data is easily found and mined. Reports are a snap to build and disseminate. All in all, I am super impressed by iCE!
Matthew Wright, ARM, AIC, CLSS
Director – Risk Management
KAR Auction Services, Inc.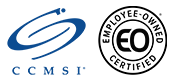 CCMSI is an Affirmative Action / Equal Employment Opportunity Employer