The Boutique Experience
By definition, a boutique is "any small, exclusive business offering customized service." But providing a boutique experience doesn't have to be only small companies.
CCMSI is committed to continuing to give the small company service, with all the resources of a powerhouse. We are dedicated, focused and committed to embracing the "Boutique Experience."
When you partner with CCMSI, you have the comfort of knowing that we know you and can anticipate what your needs are.
What Makes Us Different?
High Standards
We create innovative multi-line property and casualty solutions for thousands of companies, both large and small. We deliver what matters most to our clients and will not compromise our service standards. Our employees have a vested interest in our company, making them impassioned in our service and your success.
We believe in building deep relationships between our customers and our employees. Our adjusters are assigned to accounts and stay there. What does this mean for you? You develop history and a relationship. We keep caseloads manageable which allows employees to perform all the functions they need to in order to complete your files. They have time to personally review each bill and in turn, bills are paid on time.
Flexibility
As a boutique TPA, we have the flexibility to make custom changes to each program. These customizations are directed by the client, but more importantly, understood and followed by their team of CCMSI adjusters. We establish an upfront discussion with our clients and lay out explicitly what their requests are.
We include everyone in the conversation. Isn't that how a true team works?
Communication
We believe in over communicating. And this transparent communication policy helps foster personal relationships with clients and claimants so that we can deliver the best financial outcomes and customer satisfaction.
For more than 40 years, that's exactly what we've delivered to a growing list of forward-thinking clients. In return, they've rewarded us with their business and trust. 98% of the clients who choose CCMSI, stay with CCMSI.
Corporate Philosophy
Our basic philosophies are unique. We want each client to be aware of every aspect of our relationship. This is your plan and we are your partner. We have built a solid company foundation that supports quality service, exceptional employees, and state-of-the-art technology.
Business Models Matter
Transparent & Candid
We believe in sharing information about our business model and providing our clients with a method to evaluate their true costs. We work closely with you to develop client-specific service instructions and interactive protocols. And then, we follow them to the letter providing the strict compliance required to put your policies in action and your mind at ease.
There are no cookie cutter plans here.
We do not have revenue sharing arrangements with our vendors. We choose the vendor based on their ability to produce the best outcome for our clients.
At the end of the day, you're not just choosing a company; you're choosing to work with the people you trust to safeguard your company. At CCMSI, you'll find the best people suited for that task, because we hire the best – men and women who are seasoned, experienced and committed to providing exceptional service. And, due to our employee ESOP program, we give them a significant stake in the ownership of our brand, making them impassioned investors in our service and your success.
Innovative & Proactive
As a privately-held boutique firm, we make decisions based on doing what is right for our clients. We proactively communicate with our clients, ensuring that they are kept abreast of all significant changes in the status of their risk.
We specialize in creating custom, multi-line property and casualty programs that save you more in the long run. That includes affordable managed care programs that use multiple PPO networks to give you more options for greater savings.
From custom software solutions that are heavy on the analytics, to our iPhone app that keeps you up-to-speed, our advanced software solutions ensure you get the tools you need to stay at the top of your game. We have a proven history of significant claim reduction results with a positive impact on aged-loss portfolios and the management of new claims.
Consistent & Flexible
We believe to effectively manage a claim, caseloads must be manageable. By aggressive and consistent management, we close claims more quickly which ultimately result in reduced costs for our clients.
At CCMSI, we recruit experienced professionals that are well-versed on the issues impacting your industry. By limiting caseloads and giving them the resources and the flexibility they need, you receive the attention you deserve. We follow client instructions. Unlike many TPAs, we're not owned by an insurance carrier, broker or private equity interests. We're 100% employee-owned which means that every member of our team is committed to your success.
For more than 40 years, this consistent approach has earned us a 98% retention rate. When we say we deliver what matters most, we mean what matters most to you. And we mean it.
Our History
Since 1978
In 1978, Cannon Cochran Management Services was officially incorporated in Danville, Illinois. Since then, we've grown to 34 offices across the United States and over 1,400 experienced employees. As one of the largest, independent TPAs in the country, we assist our clients with self-insured property and casualty claims management – including workers' compensation, liability and property coverage.
Employee-Owned
At CCMSI, we're 100% employee-owned. We use that independence to make client-centric decisions and focus our attention on long-term client relationships and greater customer satisfaction, rather than short-term financial performance. Our independence helps us recruit and keep an experienced workforce. Our exemplary turnover rate is less than 5% and allows us to match experienced and dedicated employees with motivated companies to create custom solutions that can adapt to their changing needs.
Our Values
For more than 40 years, we've successfully administered individual and group self-insured programs for thousands of companies and have achieved a 98% retention rate that's unparalleled in our industry. We've done it by remaining true to our values: Transparent & Candid; Innovative & Proactive; Consistent & Flexible.
In this presentation, we address common sources of adjuster turnover and our approach to solving them.
Our Technology
At CCMSI, we have an exceptional IT department that's ready to help with anything that you need, including seamless data transitions. Whether you're switching TPAs, merging companies, or consolidating your claim handling functions across multiple states, we'll do what it takes to give you what you need.
Working hand-in-hand with your internal risk management team, we'll analyze the challenges, devise a detailed transition plan, and develop the custom software solutions you need to improve efficiency across the board. Then we'll bring your people on board, providing the in-depth training they need to hit the ground running.
Smarter Software
Built For You
Knowledge is power. In risk management, it's absolutely essential. That's why we've created powerful reporting tools that are heavy on the analytics, giving you the ability to go inside the numbers to get the details you need.
At the heart of it all, you'll find iCE (Internet Claims Edge) — a powerful claim analysis and reporting tool that makes accessing your data as transparent as it sounds. With iCE, you can view all of your claims by type, date-of-loss or a long list of powerful, user-defined filters, or drill down to view any claim in detail, including the adjuster's notes. With iCE, you'll know everything we do. And, you can view it any way you want.
When you're on the go, our convenient iPhone app gives you another powerful way to access the facts you need, including summaries of new and open claims. So you're always armed with the knowledge it takes to make smart, informed decisions, whether you're at your desk, in the boardroom, or in a hotel suite halfway around the world.
Going Green
In recent years, we've helped spearhead the transition to paperless document management for our clients — saving green by going green. In addition to its positive environmental impact, this initiative has helped companies realize substantial cost savings by eliminating the cost of printing, mailing and storing documents, enabling adjusters to close claims sooner, expediting the bill paying processes, and preventing the loss of important documentation caused by natural disaster.
Our Expertise
Every industry has its own language. When you have questions concerning a claim, it helps to talk to someone who's fluent in yours. At CCMSI, we hire many of our best people from the industries we serve, which means we understand your business. And we use that advantage to help you solve problems fast.
Industries We Serve
Construction: Building a Foundation for Success
Construction. It's a tough job, with long days, heavy equipment and a lot of dangerous risks. At CCMSI, we have a special appreciation for the people who give our dreams the room they need to grow. We work hard to make sure their insurance needs are met, with fast claims administration, exceptional workers' compensation and dynamic loss control.
Manufacturing: Taking Care of Business
As globalization continues to pressure profit margins, smart companies are looking for ways to give their employees the benefits they deserve without blowing their bottom line. And at CCMSI, we've made that transition easy for a broad range of visionary companies – providing workers' compensation, OSHA compliance, detailed safety training and more – all in one convenient package.
Government: Closing the Revenue Gap
In an era of rising budget shortfalls, third-party administration is providing governments at every level with a way to cut back without cutting the services their constituents need. Let us show you how you can keep more cash in the public coffers with competitive TPA fees and customized programs tailored to your needs.
Health Care: A Pound of Prevention
As reimbursements continue to decline, clinics, hospitals and extended care facilities are searching for new ways to cut the costs eating into their bottom line. At CCMSI, we're helping them achieve that goal with near surgical precision, providing the workers' compensation, loss control and other cost-effective coverage required to stop the financial bleeding. And put them back in control.
Higher Education: Reading, 'Riting and Rising Costs
While tuitions are up across the board, so are the costs behind them. With less revenue coming from states' budgets, private endowments and other traditional sources, more colleges and universities are turning to TPAs for the help they need to cut costs. We know because we've been there, working with some of the country's most prestigious institutions to lower their expenses while raising the academic bar.
Gaming: Putting the Odds in Your Favor
From tribal lands and offshore vessels to the heart of the Vegas strip, we've become the premier claims management administrator for the gaming industry. At CCMSI, we offer the aggressive loss control required to keep costs down and profits up. We couple that with a broad range of product offerings that cover every aspect of the gambling scene, from PPI and the Jones Act to Marine Hull and traditional workers' compensation.
Restaurants: Delivering Exceptional Service with Savings on the Side
From local franchises to national chains, we've helped countless restaurants savor the sweet taste of success, thanks to a wide range of risk management solutions that bring costs under control. Whether you need managed care, OSHA compliance, or safety training on the latest fryer, we bring a lot to the table.
School Districts: Their Future Is Our Priority
Every year, it seems like cash-strapped school districts are being asked to deliver more for less. at CCMSI, we're helping them meet that impossible task, providing the competitive excess quotes, customized services and competitive TPA fees they need in order to put their limited dollars where they're needed most. In buildings. In programs. And in the lives of the children they serve.
Transportation: With You Wherever You Go
America's truck drivers are a critical component of our workforce, delivering resources and products that keep our economy moving. And yet, they're only part of the extensive transportation infrastructure that makes America work. From furniture movers and garbage haulers to auto dealers and vast public transit systems, we provide workers' compensation and loss control for a wide range of transportation-related firms. So whether they're moving products across the country or people across town, they know they can count on us to take a load off their mind.
CCMSI's iCE system is best in class in both analytical capabilities and ease of use. Intuitive and user friendly, it serves the needs for clients of all technological levels.
Lauren Moore
Senior Claims Analyst
AmWINS Specialty Casualty Solutions
I am thoroughly impressed with iCE. It is the most user-friendly RMIS system I have ever worked with. And I have worked with them all up until CCMSI.
Benjamin Wines-Brackett
Claim Account Executive
Risk Solutions Group
McGRIFF, SEIBELS & WILLIAMS, INC.
Controlling our workers' compensation costs are a crucial factor in our claims management strategy. Our team finds the CCMSI employees, system and services to be fast and efficient. We cannot express how impressed we are with the claims handling and the quality of service they provide.
Denise K Evans
Director of Workers' Compensation Claims
Staffmark
We have experienced significant value in our auto and general liability and workers compensation as a result of an exceptional claim team and best practices through our partnership with CCMSI.
Mack Savage, Vice President Corporate Insurance
John Bradley, Senior Vice President, Corporate Insurance
US Bank
I have been a heavy user of multiple RMIS systems and can emphatically state that iCE leads the pack. First and foremost the system is set up to be intuitive for the user which makes all of its capabilities easy to access. Secondarily, as a Risk Management department with heavy reporting responsibilities, it is welcome to use a system where key data is easily found and mined. Reports are a snap to build and disseminate. All in all, I am super impressed by iCE!
Matthew Wright, ARM, AIC, CLSS
Director – Risk Management
KAR Auction Services, Inc.
I have been a heavy user of multiple RMIS systems and can emphatically state that iCE leads the pack. First and foremost the system is set up to be intuitive for the user which makes all of its capabilities easy to access. Secondarily, as a Risk Management department with heavy reporting responsibilities, it is welcome to use a system where key data is easily found and mined. Reports are a snap to build and disseminate. All in all, I am super impressed by iCE!
Matthew Wright, ARM, AIC, CLSS
Director – Risk Management
KAR Auction Services, Inc.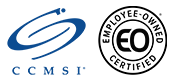 CCMSI is an Affirmative Action / Equal Employment Opportunity Employer